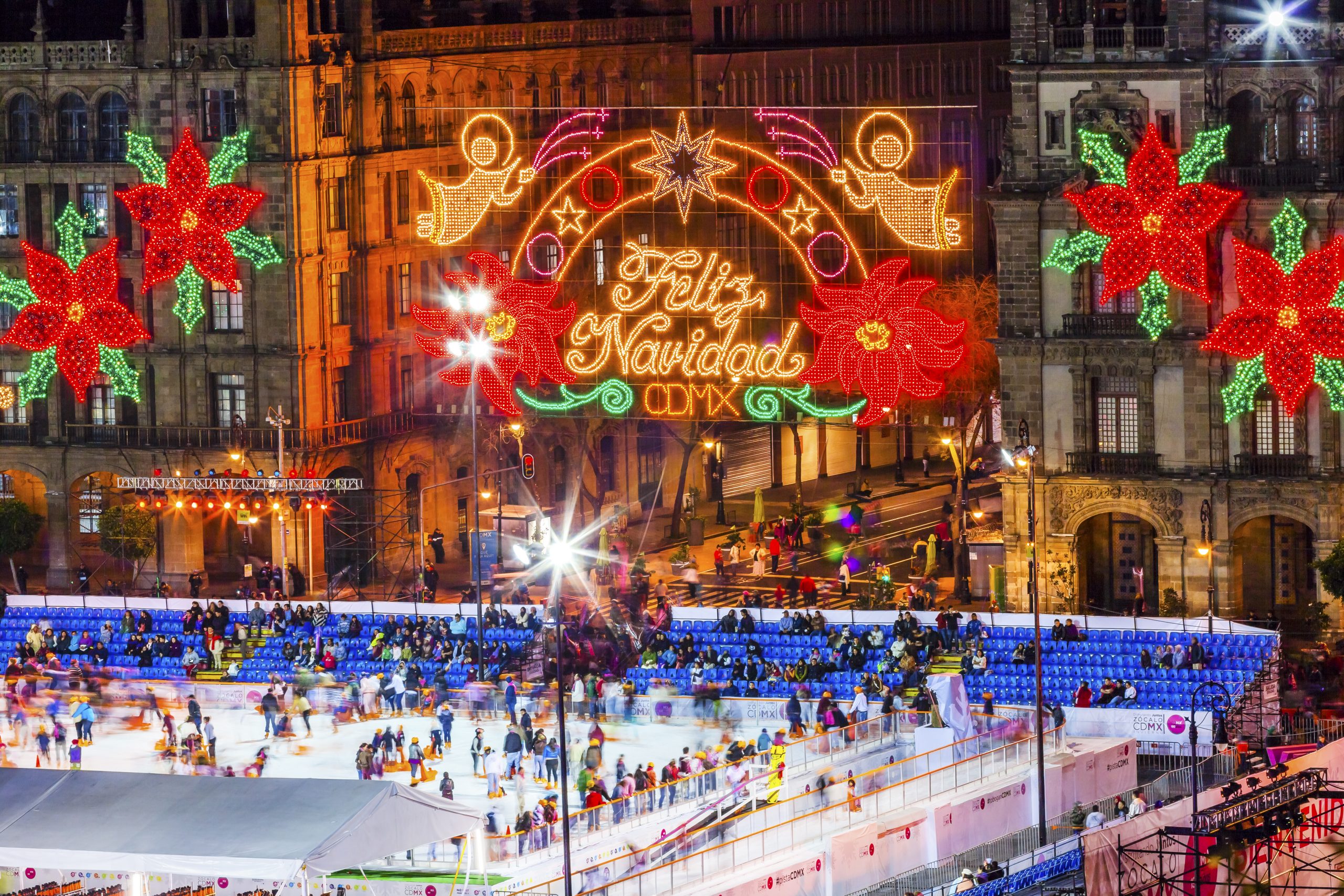 Just as in the U.S., the holiday season is a big deal in Mexico. It's a time of beloved, beautiful and meaningful traditions and celebrations. If you're spending your first holiday season in Mexico as an expat, or you're visiting Mexico in December, you may be curious about how the country celebrates the winter holidays. So we wanted to help you learn a little more about holiday traditions in Mexico.
The Christmas season in Mexico brings a religious festival called Las Posadas from December 16-24. Each night there are processions that represent Joseph and Mary's trek from Nazareth to Bethlehem.
Las Posadas also brings parties each night, and those parties include piñatas (traditionally star-shaped).
Nacimientos, or nativity scenes, are the most traditional Christmas decoration in Mexico.
Christmas Eve is called Noche Buena in Mexico. It's the last night of Las Posadas, and the heart of the Christmas celebration.
Food is a big part of the Christmas season in Mexico. Popular dishes include pozole, a pork and hominy stew; tamales; and buñuelos, fried dough covered in cinnamon sugar.
Buñuelos are also popular during the Jewish celebration of Hanukkah, written in Mexico as "Januca." Another tradition: dreidel-shaped piñatas.
New Year's Eve in Mexico
On December 31, Mexicans enjoy a special dinner to ring out the old year and ring in the new.
On New Year's Eve, it's traditional to eat 12 grapes as the clock chimes midnight. This is to bring good fortune in the coming year.
But New Year's does not mean the holiday season is over. Mexico celebrates Día de Los Reyes on January 6 to honor the Three Kings, who fill children's shoes with toys and gifts.
Sources: britannica.com, apartmenttherapy.com, inside-mexico.com, whychristmas.com, howstuffworks.com, isabeleats.com, atlasobsura.com, parade.com, mexicobob.blogspot.com
If you are curious about other aspects of living and working in Mexico, check out these past articles from Fluency Corp:
· Expanding to Mexico: What Your Company Should Know
· Cultural Tips for Doing Business in Mexico
Are you relocating to Mexico soon or helping other employees at your company prepare for assignments to Mexico? For a free consultation, contact us at getfluent@fluencycorp.com or (800) 401-3159.