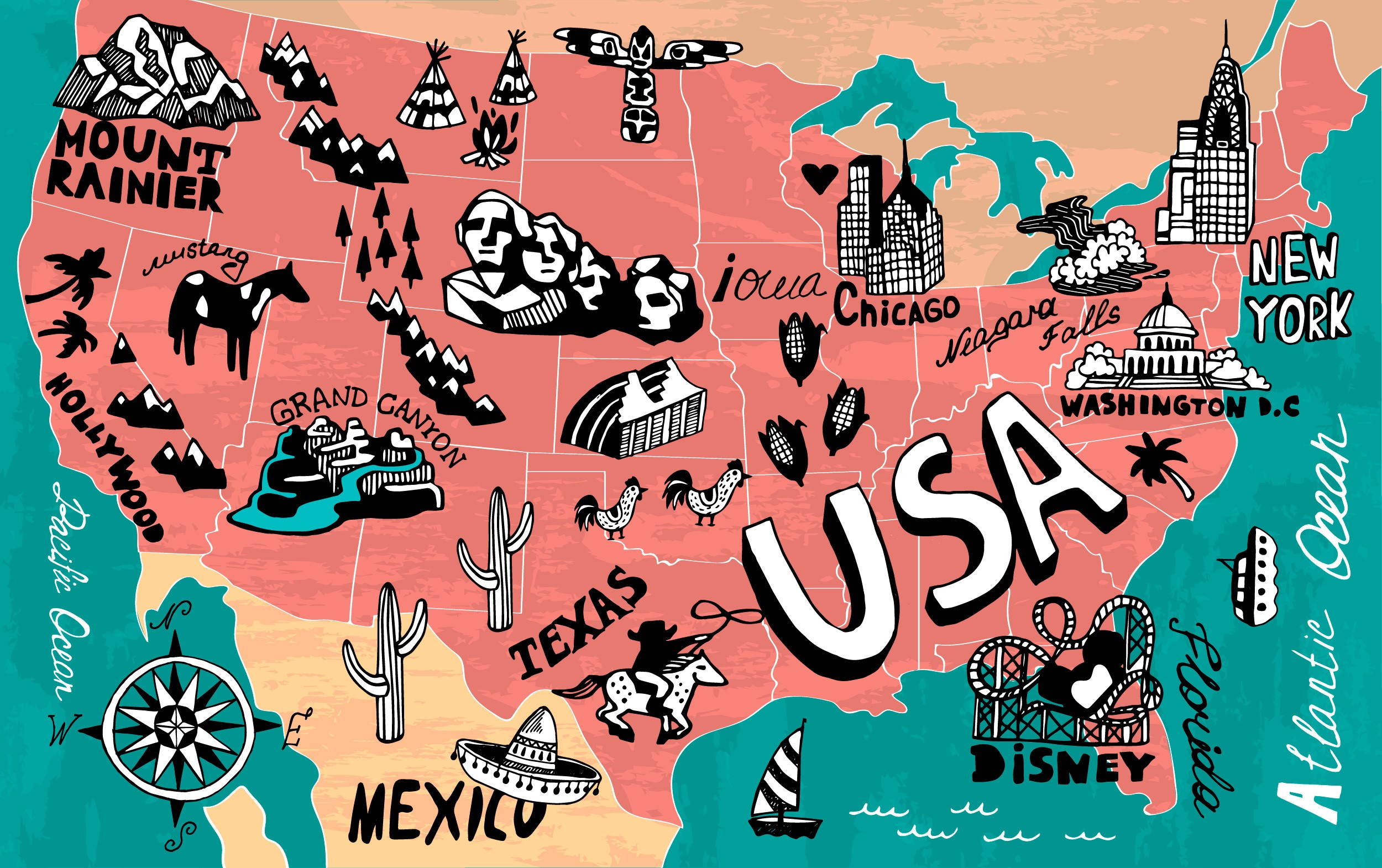 Your company is bringing employees from abroad to the U.S. And you're the HR leader who's coordinating the relocations. You have a lot on your mind. You're helping employees with travel plans, English language training, finding a place to live and getting their kids in school.
We've got one more thing to add to your list: Teaching your international employees about U.S. culture. And we want to help you accomplish this without adding more work to your day.
What's Different in U.S. Culture?
It's easy to forget that the culture you've probably been immersed in your whole life isn't universal. Our U.S. culture is the way we do things here. It's not the way that people do things everywhere. Here are just a few examples of cultural differences between the U.S. and other countries:
The Benefits of Culture Education
Why is it worth your to time to educate expat employees about U.S. culture? First, it simply helps them do their job better and collaborate more smoothly with their U.S. colleagues.
But, just as importantly, culture knowledge helps your expat employees and their families feel at home more quickly in their new country. When they're comfortable with shopping, socializing and other facets of daily life here, it's less likely that "expat depression" will send them packing to go back home. And that saves your company the significant cost of a failed international relocation. Brookfield Global Mobility surveyed companies with hundreds of relocations per year, and the results are in: 54% of relocations fail, and why they fail is 71% due to failure to culturally assimilate and adjust. WHOA!
Language and Culture Resources for Expats
You're not on your own when it comes to helping your expat employees understand U.S. culture. These resources can make your job easier:
CultureWizard. Your international employees can draw from a vast trove of CultureWizard's interactive resources to learn about other cultures. Or you can opt for instructor-led courses, either in person or online. To sample CultureWizard's offerings, download the company's free guide to working in the U.S.
Apto. Apto's videos demonstrate real-life scenarios in U.S. life, such as going to the doctor, going to a co-worker's housewarming party or signing up for car insurance. Relocating employees can start getting a feel for U.S. life — and English as it's really used here — before they even arrive. After they relocate, they can rewatch videos to prepare for a meeting in English, get ready to talk on the phone in English and even go to the car mechanic. Not to mention you can choose the accent you want to hear depending on the region of the US you're living in: Southern versus New Yorker, for example.
Fluency Corp. That's us! We believe that language and cultural fluency go hand in hand. Our English lessons, focusing on relevant conversations and real-life situations, are essential to have with a live instructor at the office. We also motivate language learners by cultivating their interest in English books, movies and other aspects of U.S. culture. Our English instructors are more than language trainers. They also serve as your employees' guide to U.S. culture. They can talk them through situations they have questions about — like where to mail a package or how to find a tutor for their kids — and share information about their community.
Need more advice for helping your relocating employees succeed in a new culture? Give us a call for a free consultation.